We're more than just a tech company – we're a passionate community, and our recent events in Springfield, MO prove it. Next Level Solutions, your trusted name in the Insurtech space, took center stage in the local tech scene this past weekend, demonstrating our commitment to the community, networking, learning, and most importantly, giving back.

LinkedIn Local: Where Connections Come to Life
We kicked off our exciting weekend with the first-ever "LinkedIn Local" Springfield event, an evening filled with connections, laughter, and support for a good cause. Our very own Senior Director of Recruiting, Greg Johnson, took the spotlight to share valuable insights on using ChatGPT to build a personal brand on LinkedIn. A live demonstration and Q&A session engaged the audience as we learned the do's and don'ts.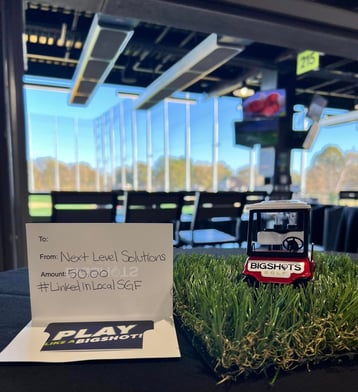 We joined forces with BigShots Golf in 417 land, making networking not just enjoyable but meaningful. COO & Managing Partner, Michael Smith, shared the true power of LinkedIn in networking and job searches, especially in the Insurtech realm where he himself has found opportunity. As a bonus, Josh James, Founder of ShoreUp, shared his vision of giving back, as all proceeds from the evening went to support families in their fight against cancer.
Hack4Good: Coding for a Cause
Our commitment to nurturing the local tech community extended beyond that. To kick off the weekend, our Recruiting Manager, Haley Armstrong, Senior Director of Recruiting, Greg Johnson, and Public Relations Manager, Hailey Kolstad helped facilitate a high school coding competition by joining forces with Hack4Good; a local organization that connects designers and developers with community projects, enabling tech enthusiasts to use their skills for the benefit of area non-profits, enhancing their impact through technology. This competition invited local high school students to show off their computer programming skills by solving a set of technical problems with code. Ozark High School emerged victorious of the five schools who participated.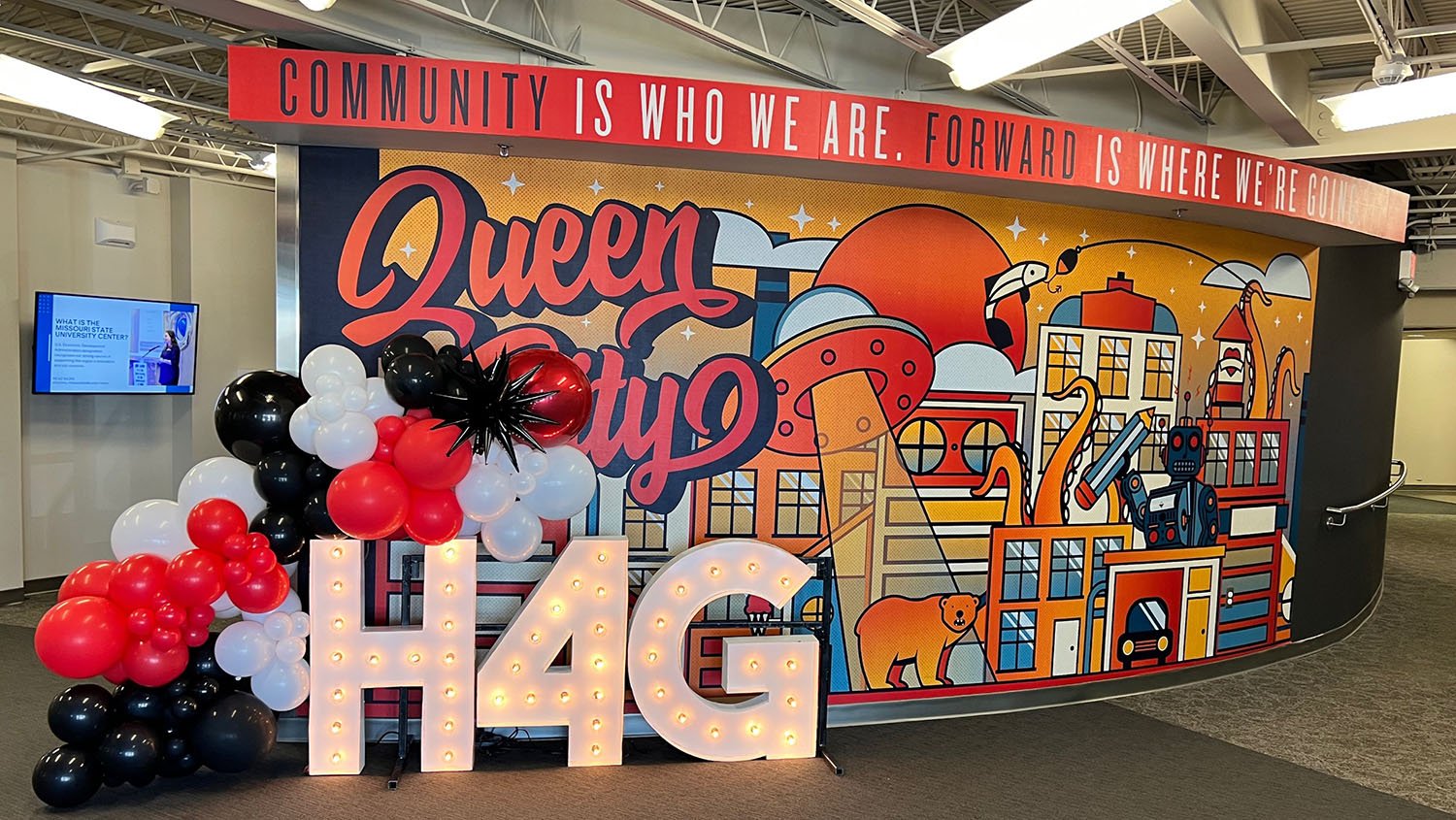 Next up, the weekend-long Hack4Good hackathon was our chance to shine, with around 50 participants devoting their skills and time to create something incredible for Good Dads, the local non-profit that benefited from the participants dedication as everyone worked tirelessly to develop an app to support local fathers and their needs over a 48 hour time period. NLS's own Britecore Solutions Engineer, Jesse Stewart was on the team that took home first prize.

Diving into the Hackathon Spirit
The Hack4Good hackathon was an opportunity for techies to come together for an important cause. It was a creative marathon that tested each of the participating teams on creativity, usability, functionality, and most importantly – execution.
We take immense pride in the dedication and enthusiasm invested in these events. Through NLS's sponsorship and the active participation of our current employees during the weekend, we aimed to demonstrate the potential and opportunities associated with a career in Insurtech. At NLS, our focus goes beyond the daily grind; it's about forging lasting connections, bolstering our community, and fostering innovation.

Looking Ahead
Our success in Springfield has left us excited for what the future holds. We can't wait to bring more events like these to our other locations in 2024 and beyond. Keep an eye on our journey in the industry, because at NLS, the best is yet to come.
Be sure to follow us on social to stay up to date on upcoming news and events!
Liz Cotreau is the Director of Recruitment Marketing at NLS. Personality assessments will reveal she is natural "promoter", an impassioned extrovert, and someone who takes personality assessments maybe a little bit too seriously. Liz is skilled in Full-Cycle Recruiting, Building Interpersonal Relationships, Strategic Planning, pointing everything back to a "Friends" episode and has a special knack for pin-pointing doppelgängers. Could she BE any more talented?
‍
If you liked this article, you should also check out: